Back To Our Services
Did you know that dirty dryer ducts can make your dryer less energy efficient, as well as dangerous? As the duct is responsible for getting the hot air away, it is important to keep it clean. Take advantage of our professional dryer duct cleaning service and enjoy lower electric bills and a safer dryer. Our company works with all types of dryers and duct systems regardless of their design, size or year of production.
Dryer Duct Cleaning Specialists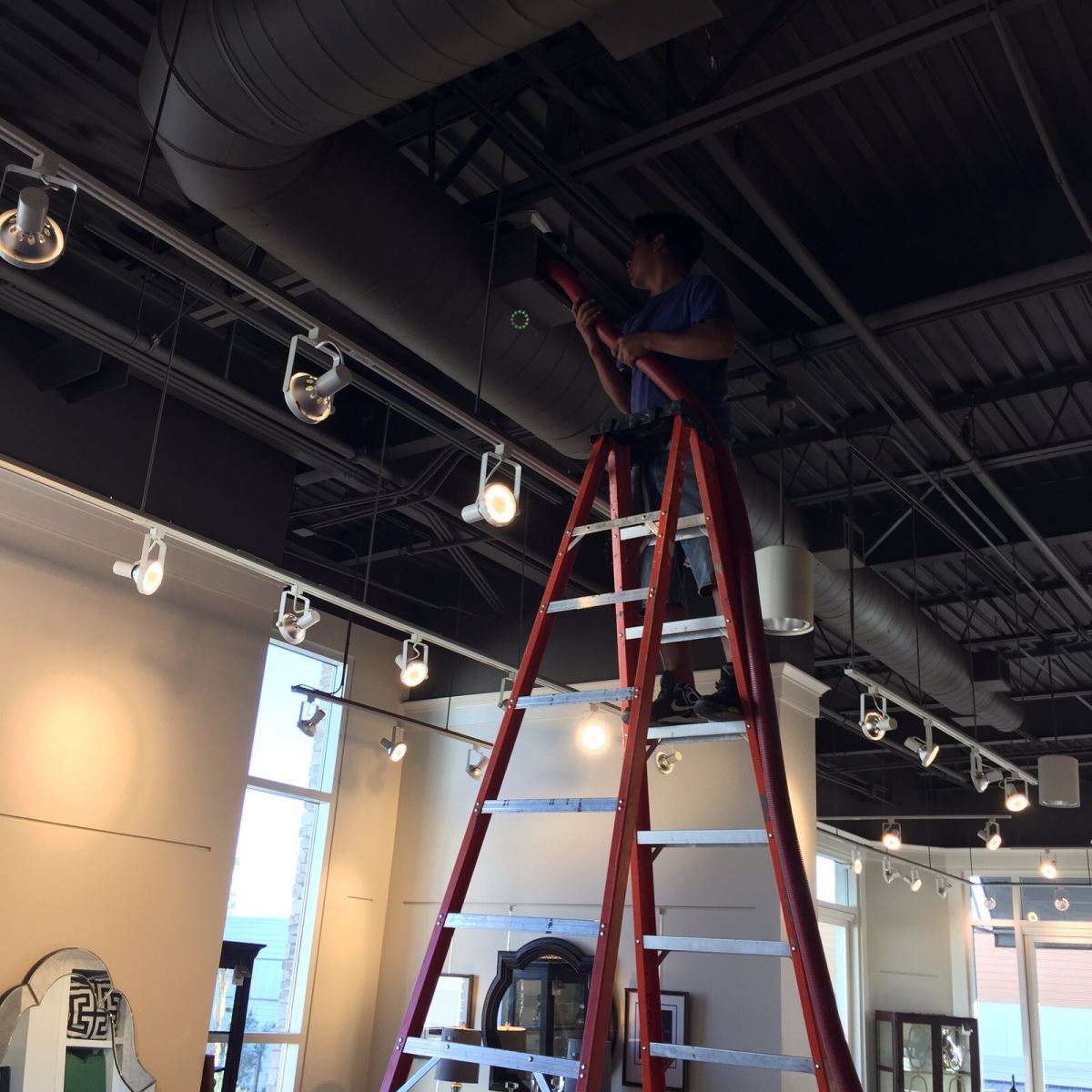 Lint building up in the duct is a natural, unavoidable process. However, when the accumulation gets too large it poses a serious risk of fire as well as dryer malfunctioning. That is why regular exhaust system cleaning is required. The good news is that you can easily notice the bothering signs of excessive lint build-up. The list includes damp clothes after normal drying cycle and the need for running the appliance longer. It can also get quite hot during operation. If any of these symptoms are present, you need to contact us, at "Air Duct Cleaning Sunnyvale", right away. We are completely aware of the urgency of the situation. That is why a technician will be sent to you as quickly as possible. Thanks to our growing team and excellent organization, our customers never wait for too long to receive help.
Our dryer vents cleaning service is fully comprehensive. The technician will gain access to the ductwork and to the outdoor box. The condition of the system is checked first and the size of the build-up is assessed. The assessment makes it possible for the best solution to be selected for the job. Our equipment for air duct cleaning is technologically advanced and completely dependable. It is used with maximum precision so that even the tiniest traces of lint are removed from the duct. Once the job is done, the dryer will operate safely and at its full capacity while using less energy than before. This is how you will get safety plus savings.
When required, our professional service includes dryer vent repair as well. If the initial inspection shows improper setting or physical damage, the problem will be resolved without delay. This is done for ensuring the effective and safe operation of the exhaust system leading the warm air out of the building. If the damage is too extensive and serious to be fixed or if the vent is too worn and practically useless, it will be replaced with a new one. We use only the best spare parts for dryer vent replacement.
Give us a call today or send us a message online!
Back To Our Services